Concord High School International Students visited Symbio Wildlife Park on the 7th of March. We got to meet native Australian fauna, and some exotic animals. 
We spent some of our trip meeting animals in their enclosures, such as here, outside the tiger enclosure:
And some native fauna we met up close and personally, in a special show for CHS International Students.  The beautiful bird below is a tawny frogmouth, which is native to Australia. 
We also met a lot of reptiles in our show!
Sue was very brave with the snakes!
We got to meet wallabies and kangaroos in a wide open space that allowed us to interact with them. Symbio provides bags of kangaroo and wallaby food, so we were able to attract them with food that is healthy for them. Tom had an excellent manner of attracting the kangaroos, with his open hand inviting them to come to him:
The kangaroos came to Tom! He did an excellent job of following park guidelines for feeding. 
The wallabies were happy to be patted:
Some animals were too good to look away from, like this cheetah posing for us:
We had such a good time!
2017
Concord High School International Students travelled to the Royal Botanic Gardens on Monday the 29th of May 2017. They discovered Aboriginal and Torres Strait Islander culture through workshops and a guided walk through the gardens.
Our visit coincided with the first week of the All About Flowers exhibition at the Calyx centre in the Gardens. The students were impressed by the beauty and creativity on display.
One of our Year 12 students, Sherry, captured the beauty of the exhibition in this stunning photograph: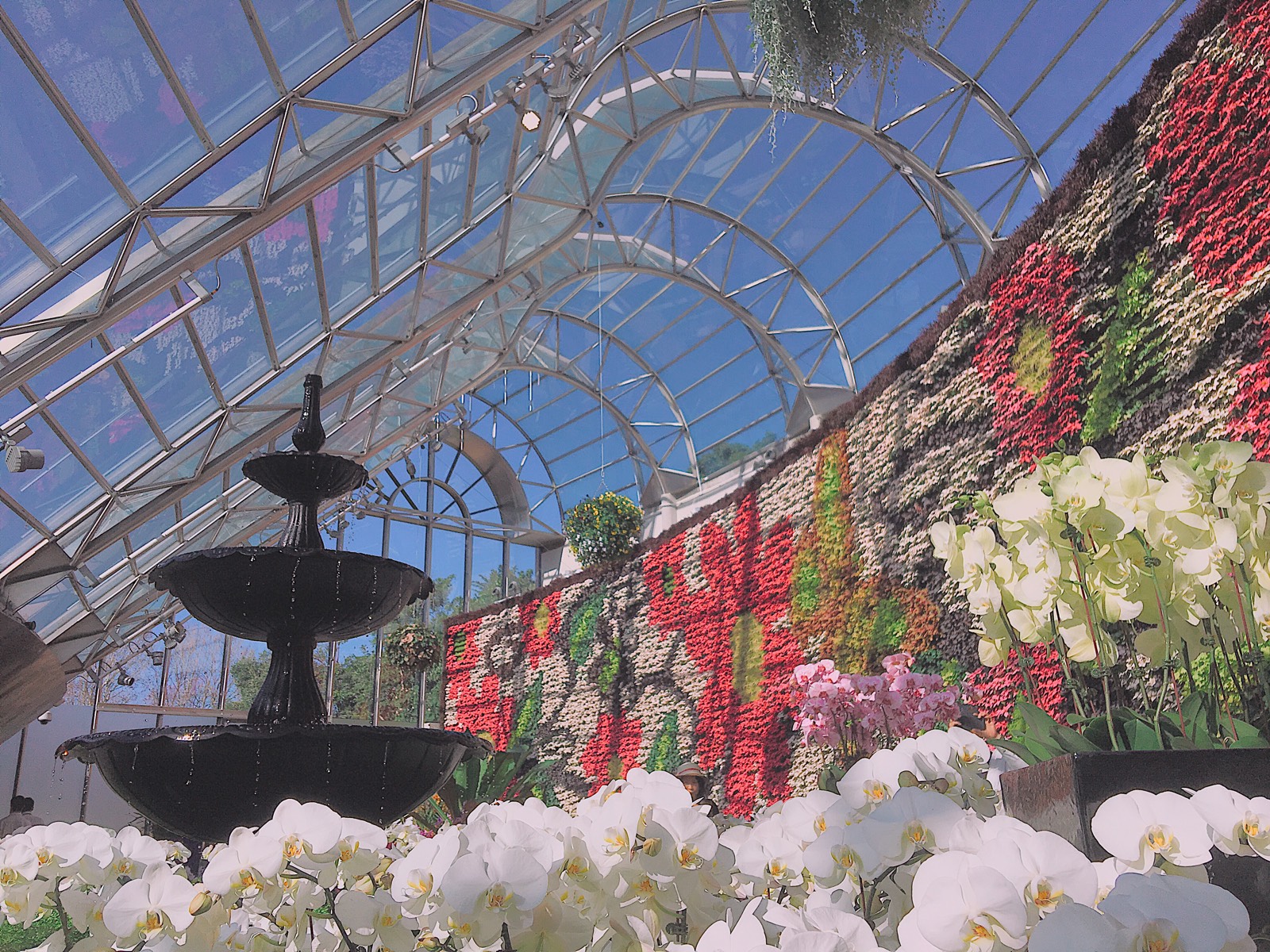 ---