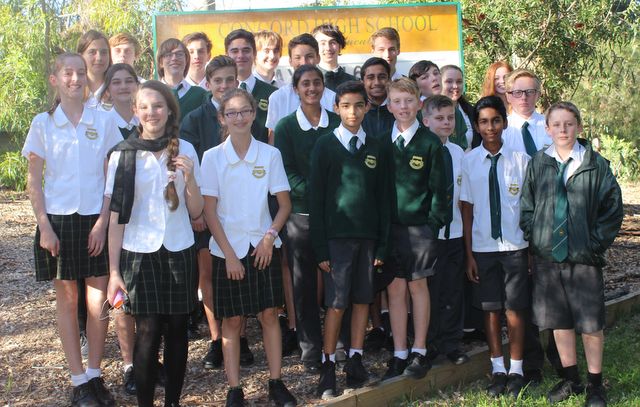 Students at the Debating Skills Day
Debating at Concord High School is an area where students can take the opportunity to develop their confidence and skills in public speaking.  The coaches for the respective years in 2018 are
Yr 9- Mr Cheeseman                                                                     Yr 10- Ms Hoy
Debating has been a regular a feature of the English calendar for many years. We again will hold our annual 'debating skills day' to prepare our students and develop their confidence in public speaking. We entered teams from years 7-10 in the Premier's Debating Competition. 
Mental Health Public Speaking Challenge 2018 – 3rd PLACE WINNERS!
Yr 10 Public Speaking
Congratulations Nikki Armstrong, Ava Linton, Nourah Mangerah and Alexander Deller who competed in the 2018 Mental Health Public Speaking Challenge. The challenge is now in its fifth year and the aims of the challenge are:
• For students and audiences to gain a greater understanding and awareness of mental health and well being
• To reduce stigma around those issues
• Promotion of help seeking in regards to mental health.
Each school is allocated a topic and must organise an informative and interesting speech on their topic.
Our topic was
"More Australian teenagers are in severe psychological distress than five years ago despite growing awareness and initiatives aimed at tackling mental illness. Is there more making us anxious these days or do we just recognise it more now? Explore."
Our students presented their topic in the form of an informal chat between friends, and because of their effort and information placed 3rd in the competition.
The feedback all around was positive – even stating
'All the students were fantastic and once again we were blown away by the quality of the speeches, and the effort and thought that had gone in to the presentations and the topics. All teams demonstrated excellent research and thoughtful handling of the tricky and potentially confronting topics!'
CONGRATULATIONS TEAM!